Skip to content
Welcome to Healthy Rover, a home away from home for pampered pooches from Boston's South End. We provide 24 hour, 7 day a week boarding in our suburban home.
Daily routines and a variety of spaces allow each of our guest dogs their own happy spot. Located on 6+ wooded acres, we have a fully fenced yard for safe supervised outdoor play. Our maximum capacity of 4 boarding dogs ensures that your dog's care and comfort is front and center.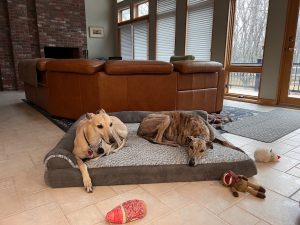 Our dog boarding services include:
Door to door transport in our fully insured commercial vehicle
Comfortable and regularly cleaned and sanitized sleeping accommodations, either crated or on our/owner provided beds
Daily exercise and playtime
Owner provided meals and approved snacks
Medication administration (if needed)
Special accommodations for senior and special needs dogs or puppies
Daily updates on your dog's well being using the Time to Pet app
Contact Healthy Rover should you have questions. We welcome the opportunity to discuss how we can best meet the needs of your furry companion and look forward to providing your dog with a comfortable and safe stay at Healthy Rover.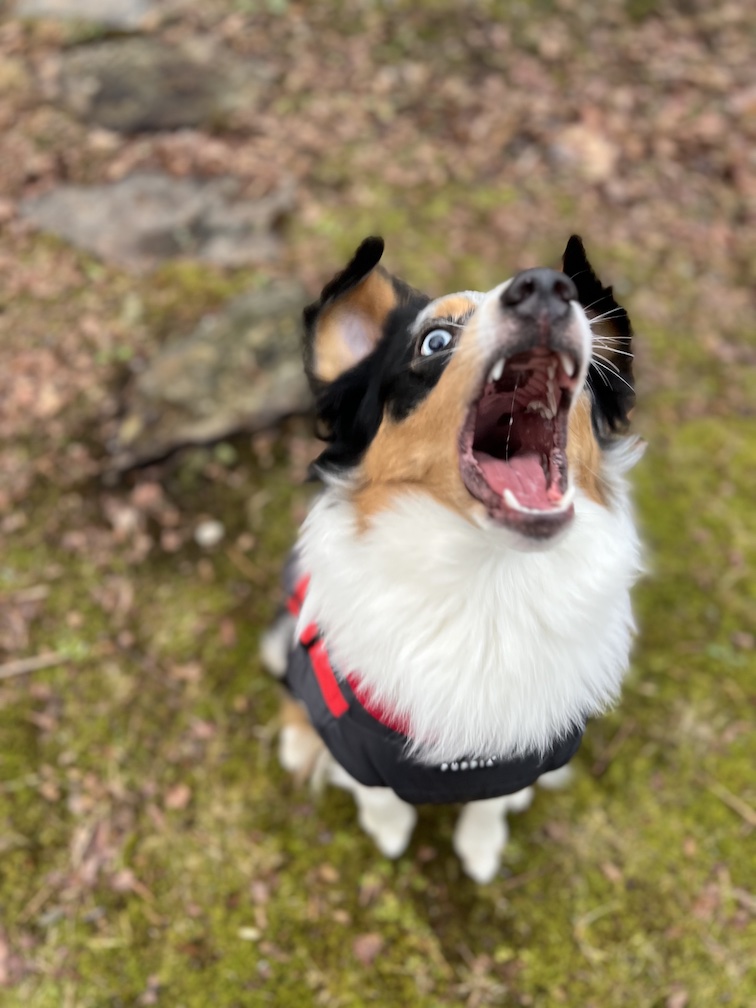 Healthy Rover is a member of Pet Sitters International, a global leader and resource for the pet-sitting industry. We are fully insured. Policy information is available upon request.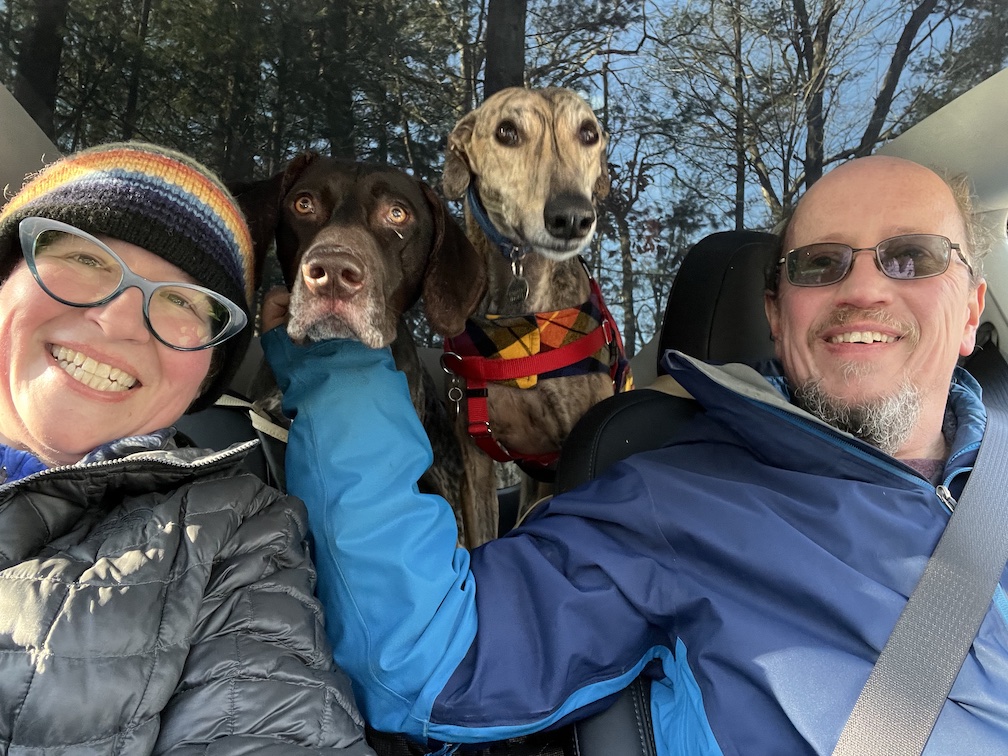 Healthy Rover is owned and operated by Heather Gay. Heather lives with her husband Bruce and two rescue dogs, Jasmine (Northeast Animal Shelter)  and Tweet (Last Hope K9).
Relevant Experience
2008 to Present:
registered State of Massachusetts, Heather Gay Pet Care LLC dba Tails of Boston and dba Healthy Rover
2008 to 2022:
Owner, Tails of Boston, a daily dog walking business in the South End of Boston. Employed multiple staff to care for well over 1,000 dogs and cats
2008 to Present:
Member, Pet Sitters International
2023
Fear Free Certified provider
2006 to Present
Foster Family for Greyhound Options, and to a lesser extent for Last Hope K9